The zine is finally happening!
I think we're over halfway making them all now. Its been rather fun dancing and cooking and making zines, getting our fingers covered in blue and black ink and finding all our printing stuff-ups!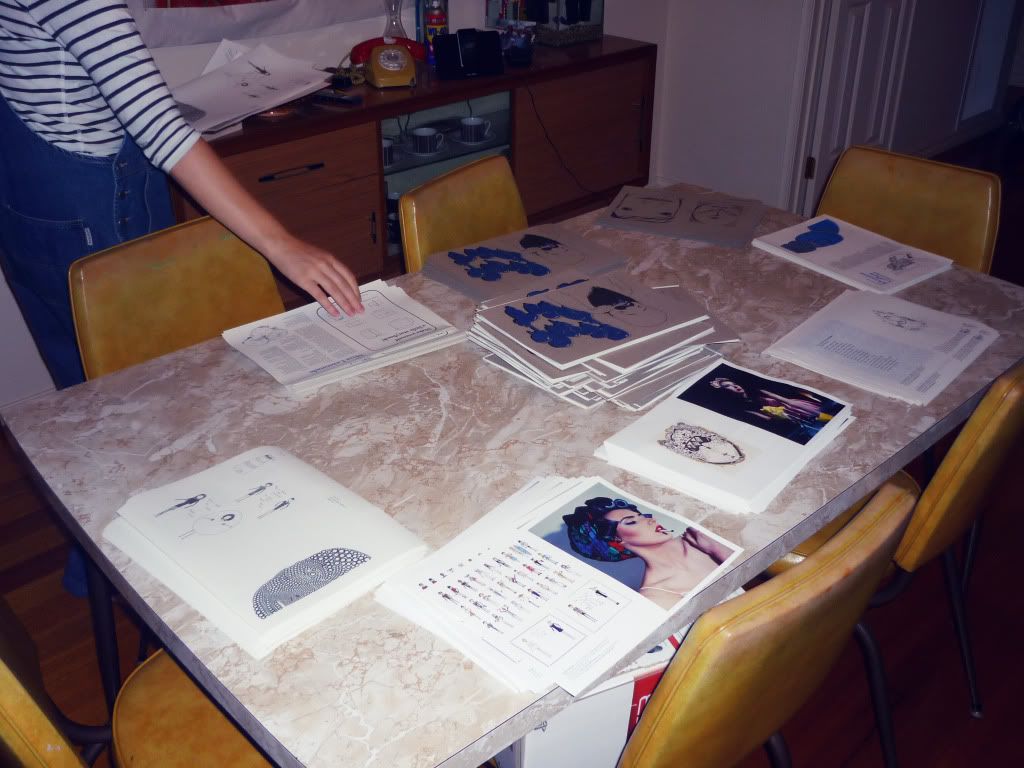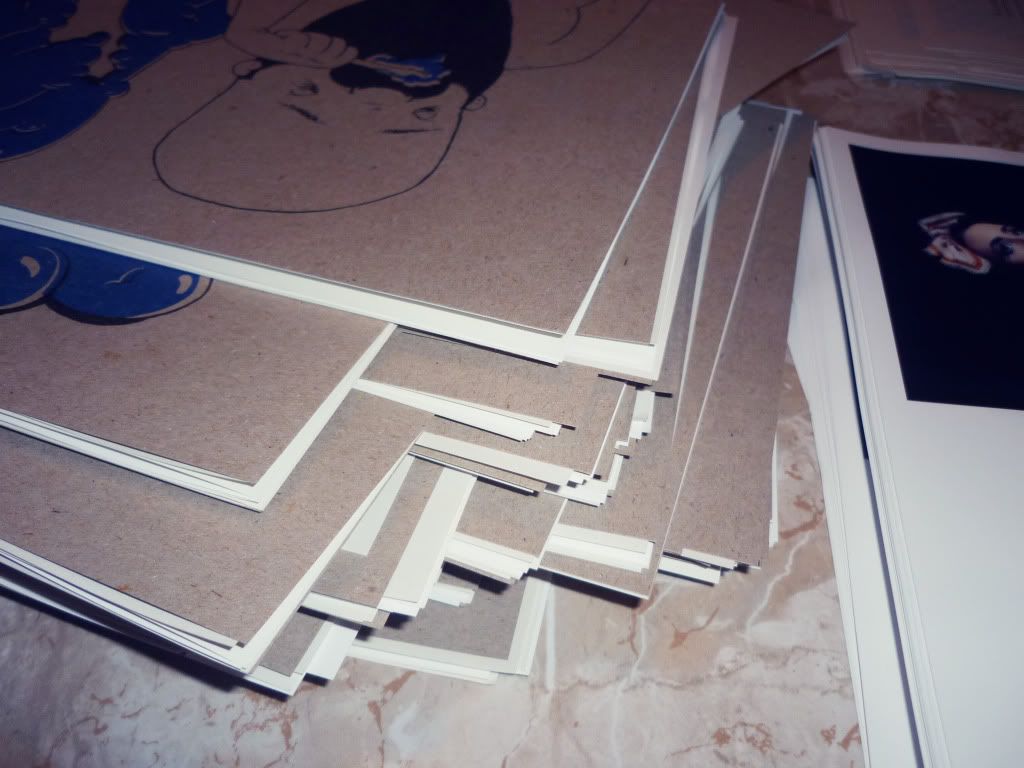 This is Jo's 'home' outfit. How cute!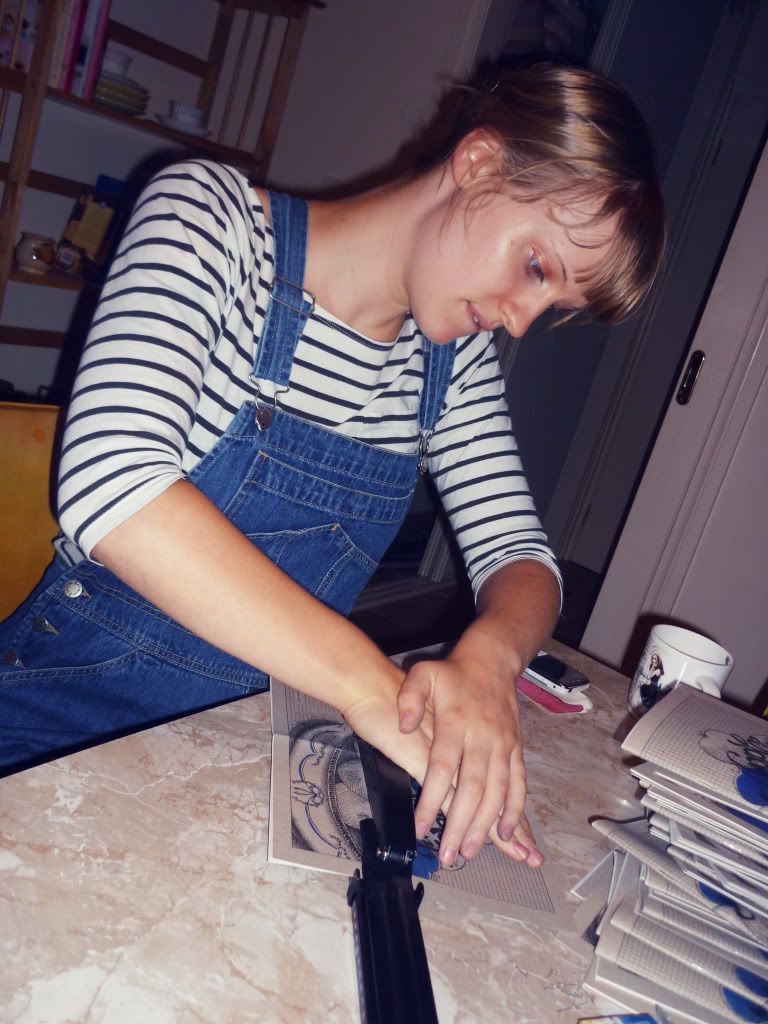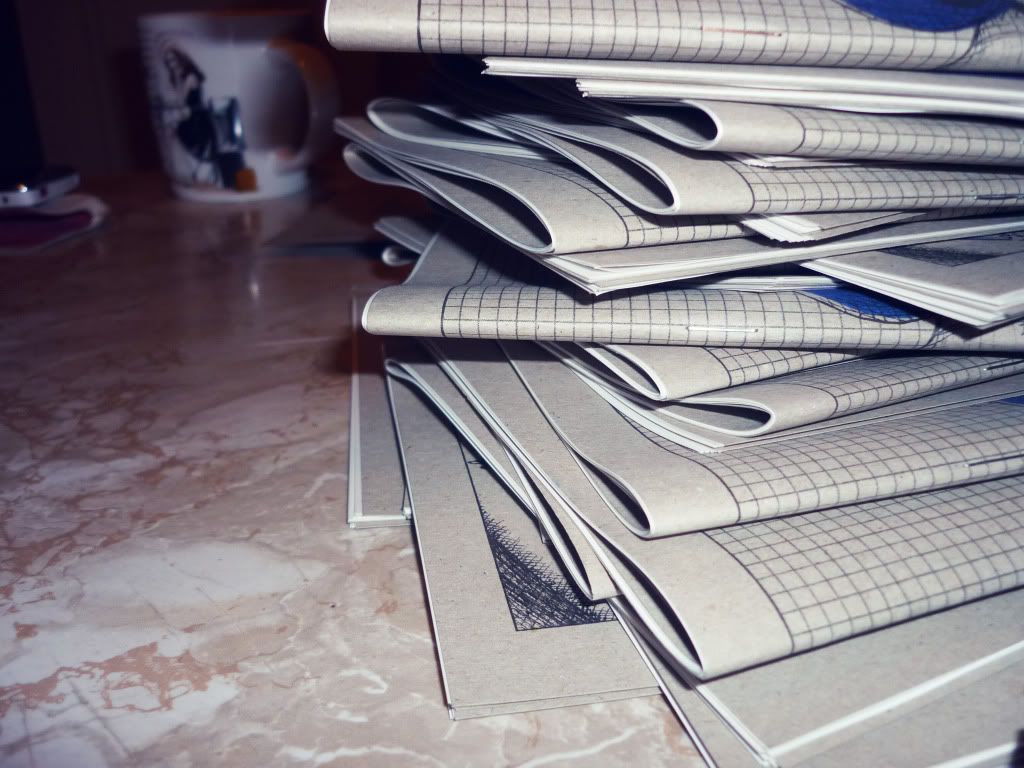 We really have tried to do as much of the zine production ourselves, to keep the costs down as much as possible. But this really has to be the most drawn-out part of the process, so much folding!
Hope You're all getting excited to get your copy! We're going to try and spread them out as much as possible.
xx
Katherine